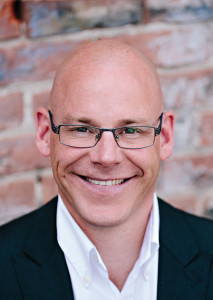 About Brand Edge Marketing
Brand Edge Marketing is a boutique advertising and marketing agency based in Missoula, Montana.
Providing Value, Building Relationships, Exceeding Expectations
Since our inception in 2014, we have specialized in cultivating and developing creative ideas that accelerate growth and positively impact your customers and marketplace. Dedicated to increasing your return on investment, our passionate, marketing-minded team of professionals work hand-in-hand with each of our clients to deliver valuable, consistent, and individually-tailored solutions–and then to analyze and calibrate those solutions over time.  
"Strive not to be a success, but rather, to be a value."   — Albert Einstein
This quote is at the heart of what we do, and it is as true today as it was during Einstein's time. Our focused approach measures your business' success based on the value you provide to each of your customers. This gives your brand a strong position to rise above the clutter of today's busy marketplace and differentiate itself from the competition. Our strategic partnerships in both traditional and digital media creates a positive and rewarding environment to accomplish our clients' overall mission: being valued by their clients and customers.
About Kelly Bigelow
A sixth generation Montanan, Kelly has 17 years of experience in sales and marketing and is intimately familiar with the local markets surrounding Missoula as well as what it takes to execute a creative, efficient, and successful marketing strategy.
Born and raised in Missoula, Kelly joined the Marines after graduating from high school, where he took to heart the Corp's three central principles: honor, courage, and commitment. He left as a Sergeant after four years of service, returning to Missoula to earn a dual degree in History and Media Arts at the University of Montana.
After graduating, Kelly became a sales manager in the furniture industry and was quickly promoted store manager and then regional sales trainer. After three years, he was asked to start a hospitality business, which he developed, branded, and launched before becoming a regional sales representative and senior account manager.
Following the birth of his daughter, Kelly knew he wanted to switch gears and minimize his need for business travel. He became a television & digital marketing consultant for KPAX 8 Montana News Station, where he worked with dozens of local and regional business owners to develop creative, focused, and singular advertising campaigns and marketing strategies.
Synthesizing all of his experience and knowledge into one pursuit, from his time in the Marines to his time at KPAX, Kelly launched Brand Edge Marketing in January 2014, with the intent of offering local Montana businesses comprehensive marketing planning and analysis.
A single dad, Kelly enjoys working out, coaching Missoula Youth football, fundraising for the University of Montana Basketball team (Montana Roundball), and spending time with his daughter. He volunteers with The American Diabetes Association as well as Juvenile Diabetes Research Foundation (JDRF), two organizations that are close to his heart.
Get Kelly And Brand Edge Marketing On Your Team Today
Do you have an overarching, long-term marketing plan? Are you tracking the success of that plan? Do you have a great, consistent, positive brand? With Kelly and Brand Edge Marketing on your side, you can be sure that your branding and marketing is on point and bolstering your business. To learn how we can help you, please contact us today or call 406.258.0258.